Great Ocean Road Accommodation Search
For Cheap, Luxury or Discount Hotels around Great Ocean Road
Welcome to Great Ocean Road, Australia's most scenic coastal drive that spans over 243-kilometer length. Thousands of tourists flock to this breath-taking region every year to witness the wonders of nature that include the twelve apostles, Bells Beach, Cape Otway, and many more. In this post, we have collated the best accommodation options for tourists to ensure they make the most of their stay in Great Ocean Road.
1) Southern Ocean Villas: This is a boutique resort located in Port Campbell, with luxurious self-contained villas that provide stunning views of the ocean. Each villa is equipped with a spa bath, a fireplace, and WiFi. This is an ideal location for those who want a relaxing vacation away from the hustle and bustle of city life.
2) Anchors Port Campbell: This motel is located in the heart of Port Campbell, offering vintage-style rooms, free Wi-Fi, and on-site private parking. The rooms are spacious, air-conditioned, and come with a coffee machine, TV, and a private bathroom.
3) Great Ocean Ecolodge: The Great Ocean Ecolodge is nestled in the Otways, and offers guests a unique eco-tourism experience. The lodge is 100% off-grid and runs solely on solar and wind power. The lodge offers guided walks and tours in the rainforest, and guests can opt to stay in one of the sustainable eco-cabins.
4) Seafarers Getaway: Seafarers Getaway is a unique accommodation option located 4km from Apollo Bay. The getaway offers self-contained cottages, villas, and suites that provide guests with stunning views of the ocean and the surrounding nature. Each room is equipped with a spa bath, a TV, and a fully equipped kitchen. There is also a private beach on-site with direct access.
5) Captain's At The Bay: Captain's At The Bay is a cozy boutique guesthouse located in Apollo Bay, featuring spacious rooms with private balconies offering stunning views of the ocean and the surrounding hills. Each room is equipped with a TV, air-conditioning, and a private bathroom.
These are some of the best accommodation options in and around Great Ocean Road. Whether you are a solo traveler, a couple, or traveling with family, these options cater to all. Experience the beauty and serenity of Great Ocean Road with a comfortable and luxurious stay.
This is the worlds leading discount accommodation cross search engine

save up to 80%


This is the same set of services most travel agents use, Free to bookmark and share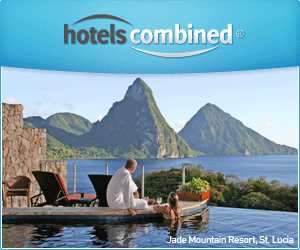 This is the site for Great Ocean Road Victoria . Are you searching in the right Australian Region?
MOVE PORTAL